Want to know what Jungle Scout has been up to lately? Check out our Changelog, highlighting all of the new feature enhancements we introduced in July 2020.
And stay tuned for more improvements at the beginning of each month!
July 2020
Product updates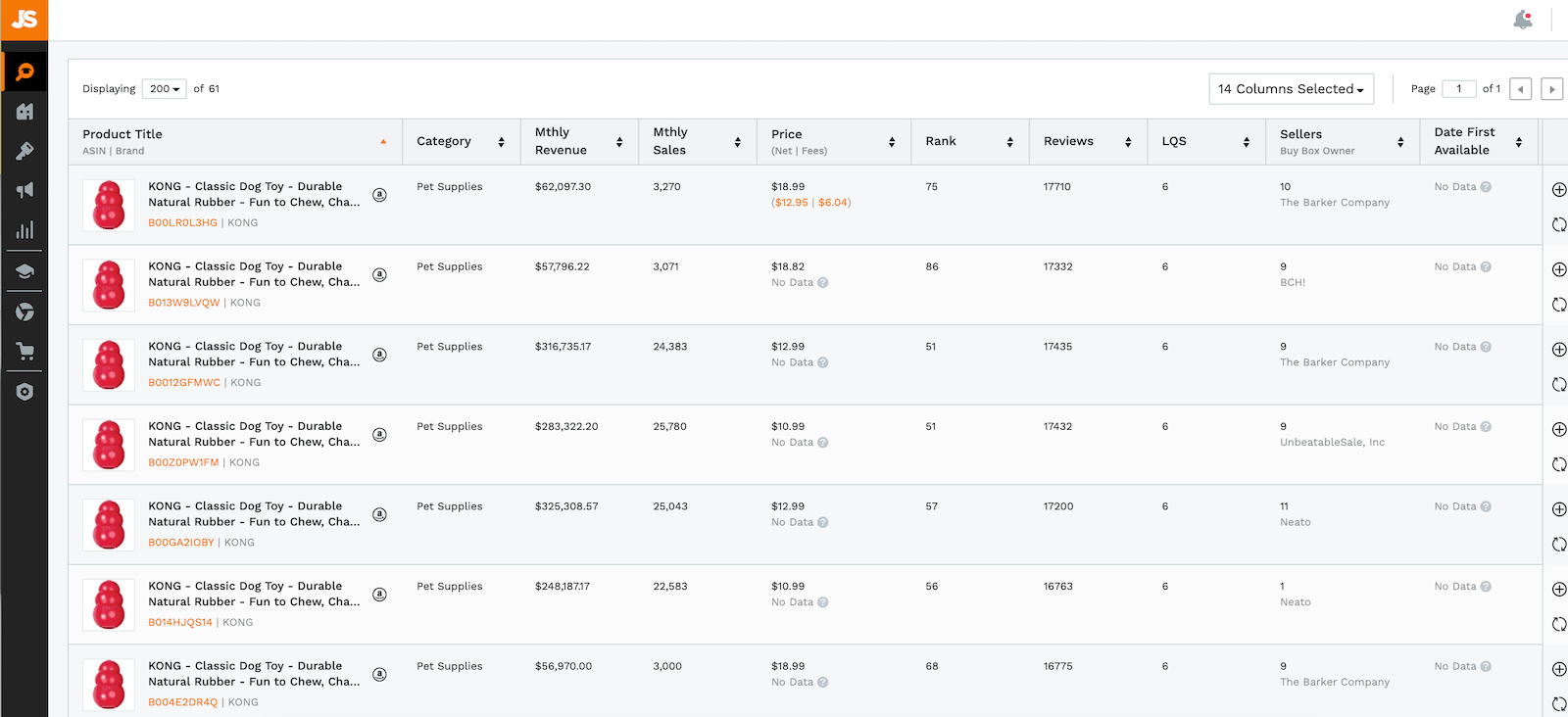 Product Database 
Variants

: Easily see all variants for a specific ASIN and identify their individual sales estimates, rank, reviews, and product differences
Alerts
Email subject lines

: Alerts has dynamic email subject lines that inform and incentivize users to click 

'Sales Snapshot'

: Get a financial overview of your business, and of your product sales, over time with the Sales Snapshot

'Sales Recap'

: Get a recap of your sales, plus your profits and losses, for the last seven and/or the last 30 days

Comparative trends

: Quickly identify sales performance over time 

Improved support

: For mobile devices, including fixes for iOS Dark Mode
Rank Tracker
Historical data

: Uncover which keywords have an established history of high performance, and those that don't 

Preset filters

: To see the most critical keyword data influencing your ranking strategy, check out our new preset filters

Keyword influence

: Reverse-search your competitors' ASINs to identify their high-traffic keywords and track the influence of each keyword

Comprehensive picture of historical rank

: View multiple keywords related to one ASIN or a grouping of ASINs on one graph

Add and track keyword lists

: Keyword lists and keyword groupings from Keyword Scout can now be added to, and tracked in Rank Tracker
Sales Analytics
Profit Overview – Multi-product view:

See how your company-level profitability is broken down between your products

Easily identify product-level issues like high return rates and low ROI by comparing several products in the same view

New advanced sort and search functions have been added, with a customizable data selector
Video releases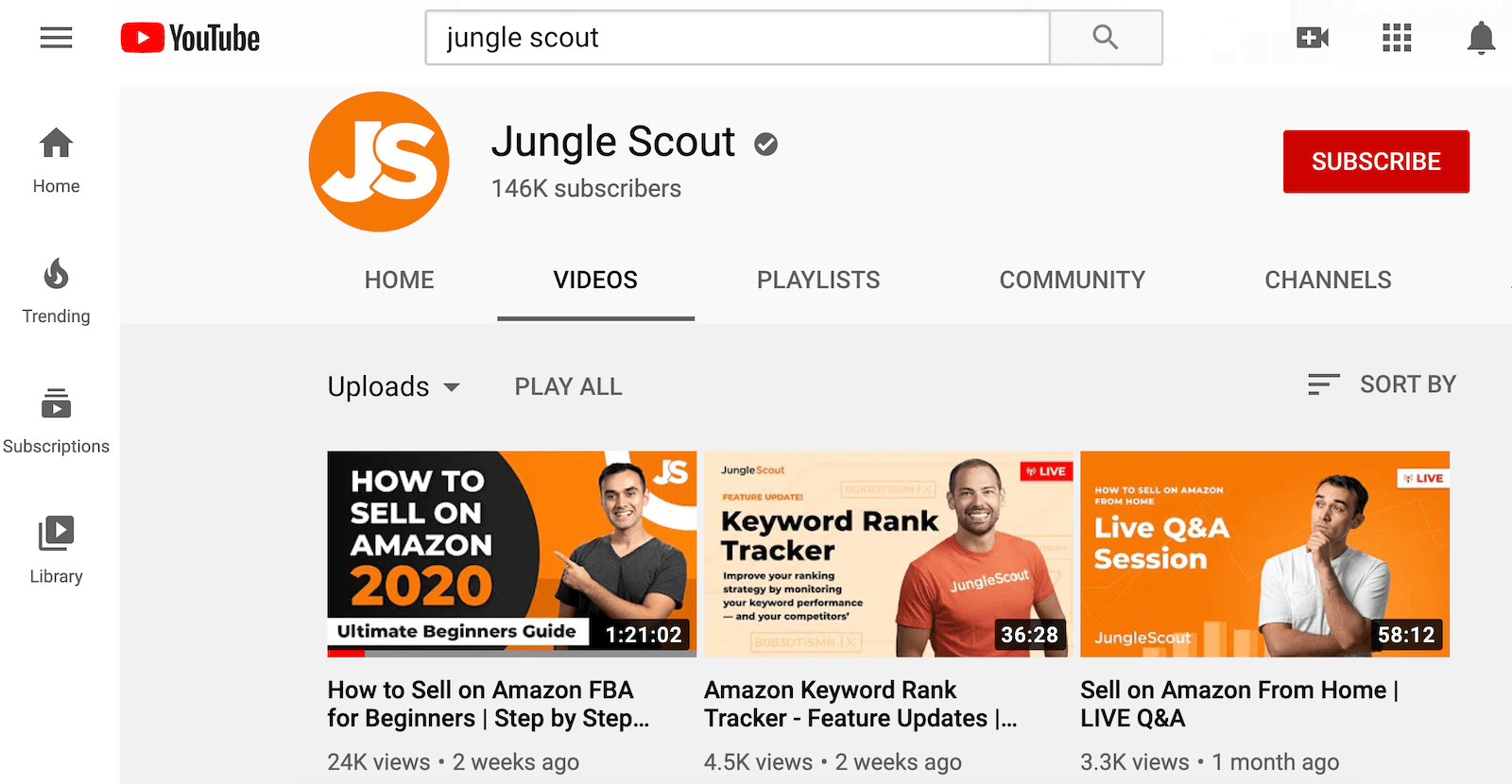 How to Sell on Amazon 2020: YouTube Premiere
This is the ultimate step-by-step tutorial for those looking to learn everything there is to know about How to Sell on Amazon in 2020. 
Mastermind Series
Stay on top of the latest Amazon news, tips, and best practices with guest experts and become a Mastermind with Jungle Scout! We'll be offering in-depth explanations of the latest information about the Amazon space, along with a LIVE weekly Q&A. 
Website updates

Resource Center
We've revamped our self-service options! Our more robust Resource Center now has an updated "Get Started Checklist," a new module with comprehensive product walkthroughs, product notifications and more.
Navigation redesign
We updated our left-hand navigation. This will provide users with access to more in-product screen space without the menu encroaching on the tools.